10 Tips: So You Want to Try Fly Fishing Stillwater
10 tips for fly fishing on lakes and stillwaters. It can be a tough game, but the best way to learn is by reading this post and saving yourself the troubles we've had to learn from.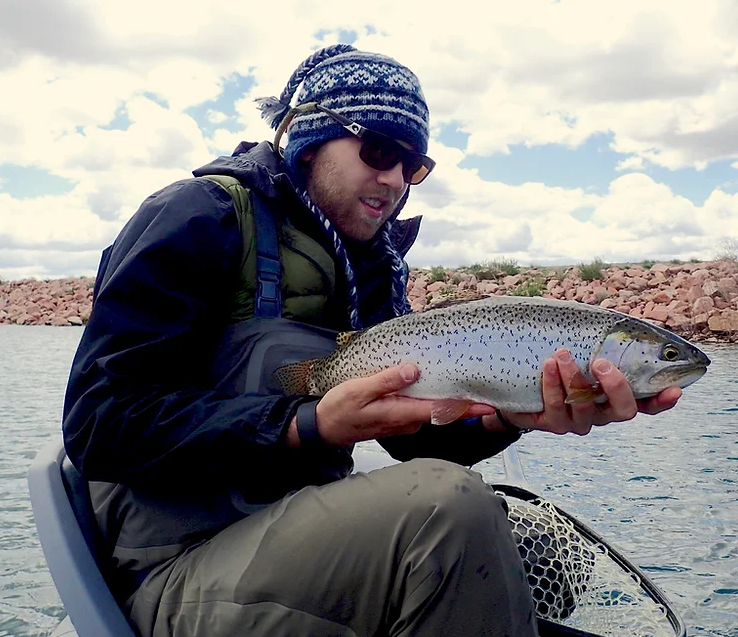 June 2019
I'm by no means a completely savvy stillwater angler, but it's something I've found myself day dreaming about more and more. Runoff is an obvious reason to get out on lakes, but for me there are two resounding reasons to dive into stillwater fishing. First, you can really experience the power of a fish's strength in a lake, the fish is only fighting against you, not you and the current of a river. Strong runs are not uncommon. Second, overcrowding at lakes hasn't hindered my fishing day in the same way as on rivers. Oh did I forget to mention fish in lakes grow huge!?
There are some barriers to entry, and experience is the best teacher. I'm passing along these tips for getting started. These aren't necessarily tips for someone with no-experience in lake fishing for trout, but these tips definitely helped me advance my game and comfort on lakes.

If you're going to invest in a float tube, invest in one that has an above water chair versus the sit-in doughnuts. It will be much warmer on the chilly days.
Check the wind reports, they make for tough conditions when on a watercraft. Bring anchors for your bow AND stern. However, if the wind is strong, fish on the windward side of the lake as baitfish and prey can get collected against that bank.
Keep woolly buggers on hand, for when all else fails. Jigged as well.
Hopper dropper rigs can be just as effective on stillwater, and not only for the dropper.
I keep an old reel with a thermometer attached to the fly line as a way to check depth and temperature. Look for temps between 45F and 65F. In the spring/fall you want to find the warmer water, and in the summer you to find the cooler water. Or buy a fish/depth finder.
You'll have to invest in sinking lines if you're going to get serious about lake fishing for trout.
There is more camaraderie with stillwater fly anglers, and less worry about crowding.
I haven't found fluorocarbon to be essential, but I bet there are doubters.
Pay attention to your retrieve rate, keep pace in your head to track your sink rate, and mix it up. You can't daydream because you'll forget the retrieve that works.
Learn about lake dynamics and how lakes change throughout the season.

It might be tough to pull yourself away from the river but find out when the hatches are happening on lakes to increase your odds of success. There are some big trout in lakes that pull hardddd!