3 Under Appreciated Fly Tying Materials for Trout
Fly Tying: I want to highlight some under-appreciated materials that look incredible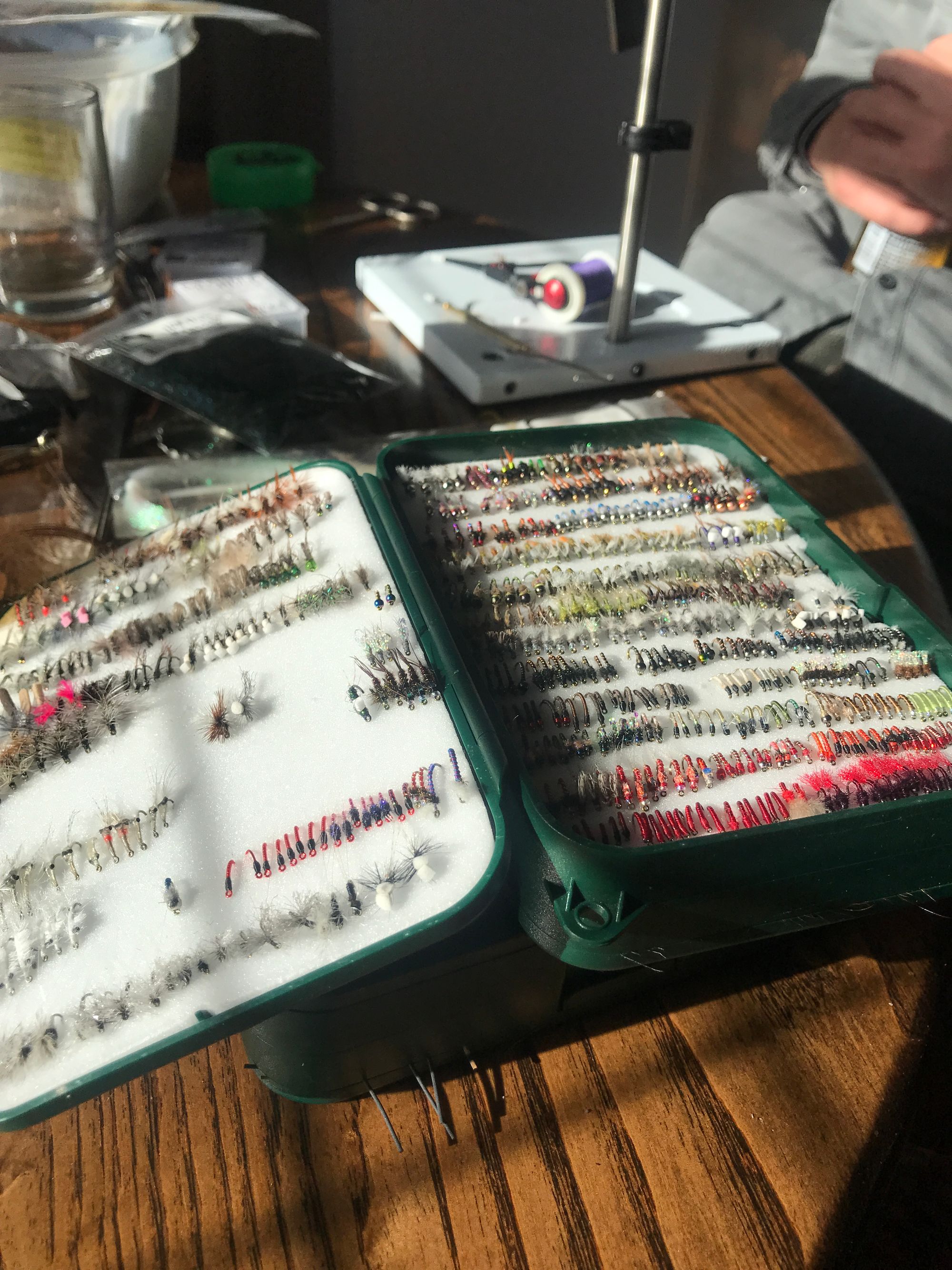 January 2023
Again we find ourselves in the depths of fly tying season. As we progress through our offseason tying goals I wanted to highlight some under-appreciated tying materials that look incredible but don't seem to garner much attention these days.
1. Golden Pheasant Tippets. Several iconic flies use golden pheasant tippets for tails including the famous Turck's Turantula and a Due West Angler's favorite: the Stray Bullet.

These feathers look awesome as tails (even on nymphs), provide interesting barring and are more tier friendly than deer hair for dry fly tails. You could also palmer hackle these fibers to recreate the look of the PNW famous reverse spider, which I suspect has incredible applications beyond just the Puget Sound. Stillwater anglers might want to take advantage of this technique in lake fly patterns. The reverse spider moves so well in the water largely due to the supple pheasant tippets and the orientation that they are tied (tenkara style). The below video has some underwater footage highlighting this material's action.

2. Calf-Tail. Ever since the Chubby Chernobyl and the rise in synthetic white poly wing we don't see natural wing materials as frequently. The synthetic poly-wing is especially user friendly because the fibers compress more easily than natural materials. So everything from Parachute Adams to Trico spinners have taken to the synthetic wing approach. But the chaos and crinkle of Calf-tail define some true classics. Again the Turck's Turantula takes advantage of a calf-tail wing, as does the Lime Trude. Don't forget about streamers or wetflies either.

3. Rainbow Crystal Flash. Used as the under-wing flash in our all-time favorite Amy's Ant, but not seen in many other patterns. Recently, we've tried to sneak in the Rainbow crystal flash whenever we can. It can highlight almost any color you want and really helps a fly stand-out. Try using this material for Lightning Bugs, flashy Zebra midges or even as shimmer on streamer patterns.
---