Let's Talk about Broken Gear and Lifetime Warranties
Are companies back tracking on lifetime warranties? (Fly Fishing Gear)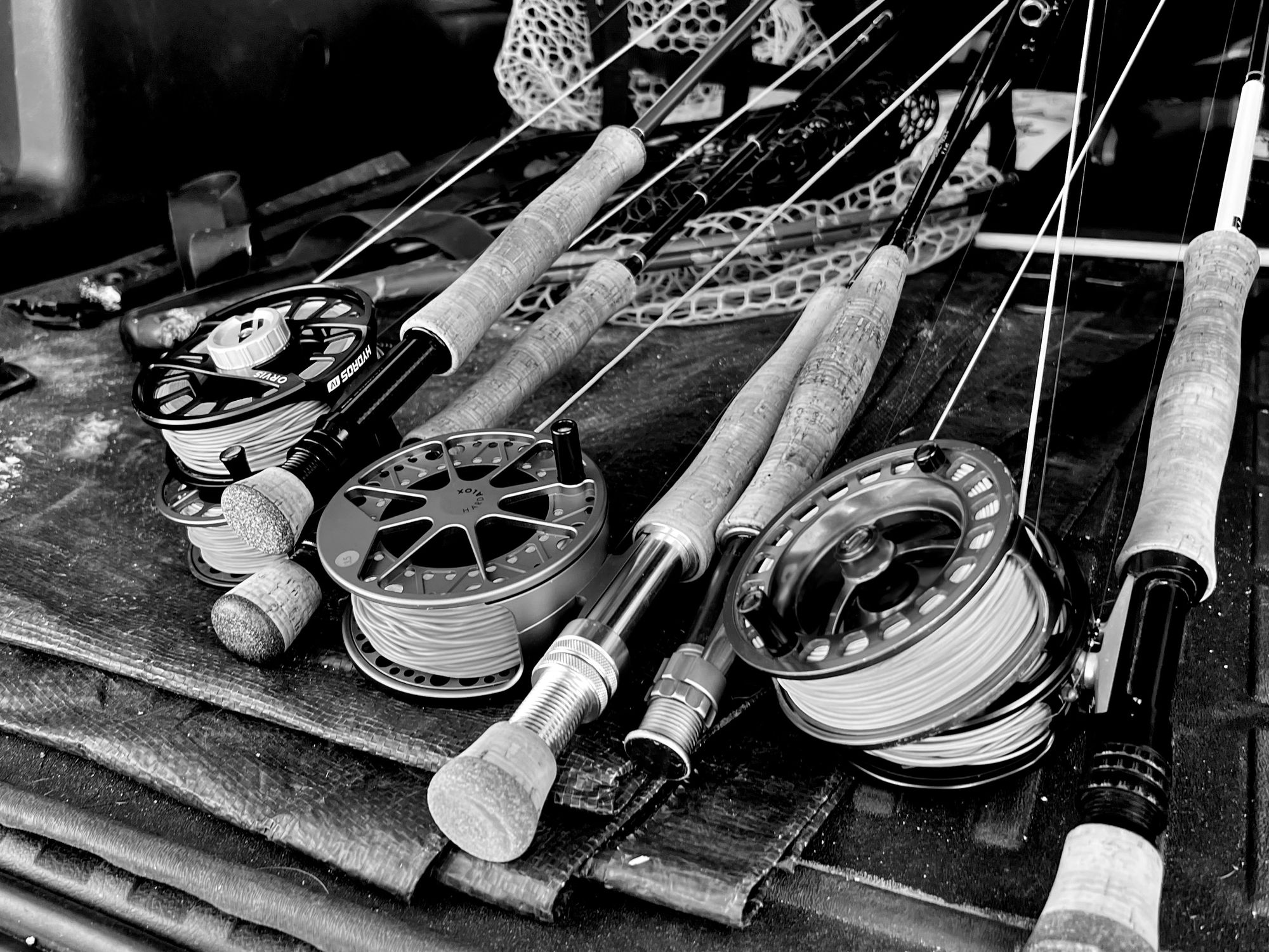 May 2023
How much gear have you purchased because of some assurances offered by the manufacturer? Terms like "lifetime warranty" have been a common selling point in past expensive purchases. Rods, reels, waders, boot, etc... I can think of countless times something has broken or failed on the river. When you spend thousands of dollar, it sure feels like a lifetime warranty should assure us of some quality guarantee. Plus it helps ease the pain of breaking a rod, or draining the water out of the bottom of leaky waders.
More and more I've seen companies that once offered exceptional warranties back track on what they're willing to replace. Slowly, policies are changing. My old trusty Eddie Bauer jacket was once under a lifetime warranty (and has been renewed several times) but now requires a receipt from within the past year to replace. They phased out their lifetime warranty very quietly between 2019-2020. In fly fishing, one fabled rod maker has recently made a similar change but wasn't able to do so as quietly as Eddie Bauer. This company's old lifetime warranty has been replaced with a multi-tiered warranty operating off of a (somewhat) slimy policy of planned obsolescence. Their best warranty (or cheapest replacement fees) are only valid for current models, and as they come out with new products, your rod will gradually become older and more expensive to repair or replace parts. Plus when expensive rod companies need extra time you build you precise replacement parts, the time needed away from the angler increases dramatically. Understandably, a lot of anglers have been voicing their displeasure over the new warranty policy and repair turnaround.


One in three rods sold ends up breaking (TU, 2022)
Some replacements also come with an upcharge for newer models, and I find this to be equally slimy. If my reel breaks and they cant replace the exact model, they might want me to pay $50 dollar for the newer model. All that does it reminds me that the original reel wasn't ever constructed to hold up to the original warranty. These are the very same products marketed as "proven" or "consistent" or "bulletproof".
If you bought a product when the lifetime warranty was valid, shouldn't it apply for the life of the product?
Apparently not, the lifetime warranty concept is an easy selling point but a difficult promise to follow through on. Industry will blame supply chain, inflation, or even rapid demand increases from the covid fishing boom. But they're going to keep pushing out new products nonetheless. So when you're shopping for fly fishing or outdoor gear, build in the cost of replacement into the upfront cost. If one in three rods really does break, cheaper products with better warranties/replacement costs make more sense than expensive and difficult to repair/replace. Sorry Sage, anglers are more likely to spend time waiting for their replacement than actually fishing with your products. I'm on week 12 of my 4-6 week return and repair.
USA vs Foreign Made
The natural retaliation to my line of argument is likely related to where rods are manufactured. Cheaper rods are made overseas, and the premium rods are still constructed in the USA. Though Due West Anglers 100% supports homegrown, local, independent brands whenever possible, when you buy a fancy rod you're paying for over-engineered products that don't need to be over-engineered. We could build the worlds most sophisticated toaster oven that costs $400 but at the end of the day it's still just a toaster oven. A fly rod doesn't need to be designed by rocket scientists, but when it is... the "R&D costs" are passed along to the consumer. Unfortunately, that's what it feels like for domestic brands that need to justify their price tag. I'd just rather go back to fishing instead of waiting around for my warranty request to come back in the mail.
After writing this, I see Kelly Galloup also chimed, so here's his opinion.
---
Sources:
Deeter, K. 2022. Is it time to 'break up' with fly rod warranties? Trout Unlimited. https://www.tu.org/magazine/fishing/trout-talk/is-it-time-to-break-up-with-fly-rod-warranties/
Ingram, L. 2022. Outdoor Gear Companies with a Warranty. Real Sophisticated Consumer. https://www.leahingram.com/outdoor-gear-companies-warranty/