End of the Year Round Up: Best of 2020
Our best fly fishing articles from 2020: mysis, salmonflies, and tippet rings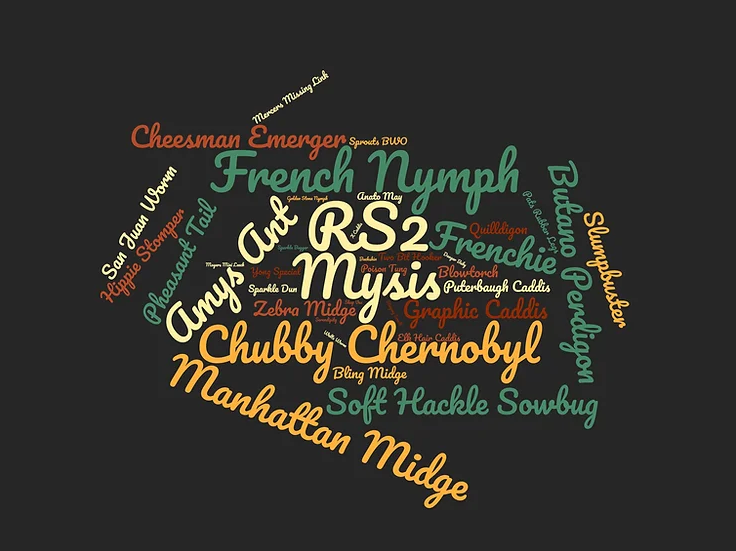 December 2020
We've had a blast this year on the DWA blog. It's definitely been a weird year for being alive, but fishing and writing still work great in self-isolation and as a result, the ideas have kept flowing. Wait, so something good happened actually happened in 2020?

Whether it's snowy reading weather, or you're restricted to your home, take a look at some favorites from this year and kick your feet back. Soon enough things will improve. We just have to ride it out, and fortunately for you, there are plenty of articles to dive into on our site to pass the time.

Our favorite post from this year: History of the Mysis Fishery: Gaffe to Gold Medal. We sure started the year off with a bang. Oh, how January 2020 looks different in the rearview mirror... Anyway, if you've ever fished a Mysis tailwater, or wondered how the hell those weird little shrimp ended up in the river to begin with, this is a must-read.
The article we got the best feedback from: Adding Triggers to Fly Patterns: Subliminal Messaging for Trout. Tying flies will never look the same again.
The one we've been talking about doing forever and finally found the time to write... The Case of the Missing Salmonflies. This is a bizarre little story about how the salmonflies vanished from a great western stream. It's well documented and would fit right in as a fishing-theme procedural crime drama.

Happy 2021!

What's in store for your new year? We've got some new designs we've been playing with, that you might see soon. Stay tuned.