End of the Year Round Up: Best of 2021
We revisit the best fly fishing articles from 2021. Covering topics from alpine ice-off to fish behavior.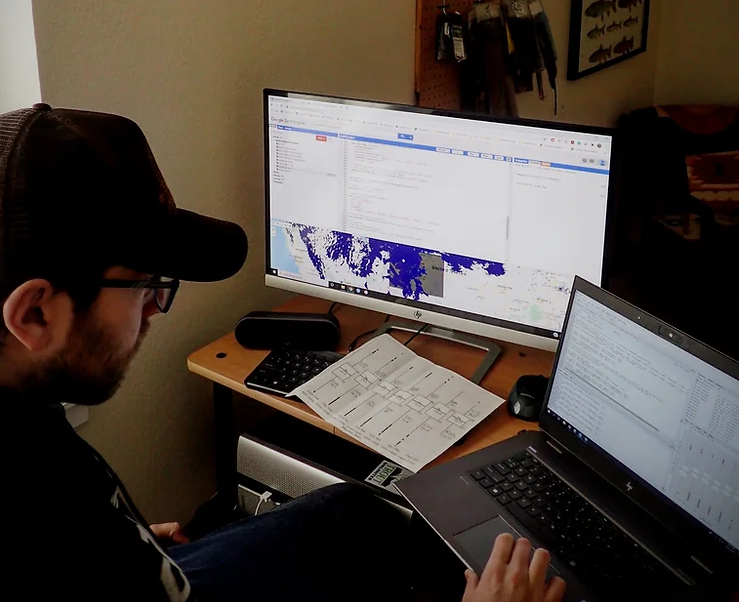 December 2021
I hope you enjoyed following along this year. If this is your first time on the site, Welcome! Another year in the books means another end of the year round-up where we highlight the 3 most essential articles from this last year.
Whether it's snowy reading weather, or you're restricted to your home, kick your feet up and take a look at some favorites from this year. There are plenty of fantastic articles on our site to dive into to pass the time.
The big article this year was putting together resources for predicting when to expect ice-off for high-alpine lakes. If you're trying to put together ice-off trips for cutthroat or brook trout in the Rockies, check in with this resource should; it should point you in the right direction. We also articulated lots of interesting facts about weather pattern, so much so that it spilled into multiple articles: Alpine Ice-Off: Timing the Thaw & Alpine Ice-Off: Raining Dust.
We also dove into the experimental work being done on Colorado's Blue River where additions of phosphorus are being applied in order to help restore the fishery. This story highlighted an interesting and uncommon approach to fishery enhancement: Key to Restoring the Middle Blue River to Gold Medal Status might be Phosphorus.
In the final article of the year, we examined fish-spooking, and how certain behaviors can help explain when to expect a fish to be spookier. More interestingly, it also dove into that bizarre situation where you think fish should spook, but they don't. This isn't specific to just trout either! We love writing about animal behavior as it always serves the angler: The Dynamics of Fish Spooking.
I hope that this list of articles shows you we don't write the basic, vanilla fly fishing articles. There are already enough of those lame posts out there.

Stick around for 2022, we have plenty left to explore! Please consider grabbing a sticker to show your support. It allows us to keep this material flowing!