Frontiers in Angling
Let's take a look at those new fisheries, and how anglers can uncover new and unexplored frontiers in angling
April 2023
Modern exploration is no longer about climbing new peaks, or discovering unconquered lands, simply because those achievements have long been vanquished. Now, boundaries are being pushed in surprising ways. Look at Alex Honnold's free solo climb of El Capitan, where traversing this intense climbing route unencumbered by ropes and tethers was one of the most prominent mountaineering expeditions to transcend the climbing community and reach credibility in pop culture. El Capitan has long been conquered but never in the ways envisioned by Honnold until 2017.

Similarly, in fly fishing most of the far off destinations have been long discovered and chronicled. Most of the species that will take a fly have been identified and pursued. The strategies have long been established, and records are only sparingly, incrementally broken. All of the largest proverbial peaks have all been summited. And more than ever, we're all facing crowded conditions wherever we go.

Yet intrepid anglers are still forging ahead for breathing room, and as a result, new techniques and fisheries are gaining notoriety. So where are we breaking new ground as fly anglers? What is the free solo equivalent in fly fishing? In this article, let's set aside our love of discussing techniques and instead take a look at those new fisheries, and how anglers can uncover new and unexplored frontiers in angling.
Pioneer Spirit
There is a long tradition within fly fishing of trailblazing. Searching for the honey hole, or finding seasonal secrets that unlock fleeting rewards. Just watch as local guides or shop employees shut down when you mention something too close to home. Look no further than those "blueliners" chasing tiny tributaries only noticeable on USGS topographic maps to uncover undisturbed waters. Most anglers have it much easier now though, we have endless resources, access to satellite photography, instantly accessible documentation for any angling situation, and yet we've been crippled by the "Fishing Report". We've been told where to go, when to go, what to use. And it's no surprise we all show up to the same places every Saturday and Sunday. If that's your thing that's fine, but if you've ever had strong emotional reactions to showing up to a crowded river, maybe you're the type to start looking for a new red X mark on the map. But how do we realistically set out to find new waters in an angling saturated world?

Modern angling exploration lies in finding hidden gems amongst the "in between places". These overlooked rivers, lakes, canals, estuaries aren't the ones you'll find on the covers of popular angling magazines. I've come to think of these places as liminal fisheries, borrowing from the term liminal space,

referring to the transition between two or more locations, sometimes abandoned or empty. Examples of liminal spaces include the mall at 4am, or school hallways during summer vacation.

These are the frozen-in-time, slightly unsettling, still oddly familiar places we pass through without much thought. In fishing, these liminal fisheries might be overlooked urban ponds or streams, or any other number of forgotten places we pass by on the way to the iconic destinations. Liminal fisheries may harbor different species, or they might just be fish found in new settings. The Yellowstone river is remarkably iconic, but once you go far enough downstream the river looks different, and drifts into angling irrelevance. These are the types of places that qualify, to me, as liminal fisheries.

Where are people finding new waters?
The first that comes to mind is the water downstream from popular gold medal or blue ribbon streams. These are the stretches of river left behind in the name of large trout. Though miles of boundary water may go unfished, not a single hole in the gold medal/blue ribbon section lasts a day without angling pressure. We all surely acknowledge that fish tend to move, whether intentionally relocated or forced to adjust to varying environmental factors, but the precise boundaries assigning blue ribbon water vs non-blue ribbon water can always dictate where anglers give the most attention. In spending more time on the boundary waters on the South Platte over the past few seasons, exclusively to avoid crowds, this stretch of river can still show moments of pure angling excitement.
Throughout Phoenix an extensive canal system delivers water to the metro area and is subsequently stocked with grass carp to manage and control vegetation throughout the waterways. This artificial river network has blossomed from utilitarian infrastructure to an urban carp fishery that honestly looks like a hell of a lot of fun!
Similarly, within Miami's freshwater canals, juvenile tarpon have been known to follow moving water when levees open for water passage or in response to storm surge. As a result, those familiar with the area have found opportunities to pursue tarpon on the fly near the heart of the city. But the places they find these fish aren't always the most pristine; not what you think of when you envision tarpon fishing. Locals find these fish in waters near road junctions, or in the derelict corners where water runs within the city.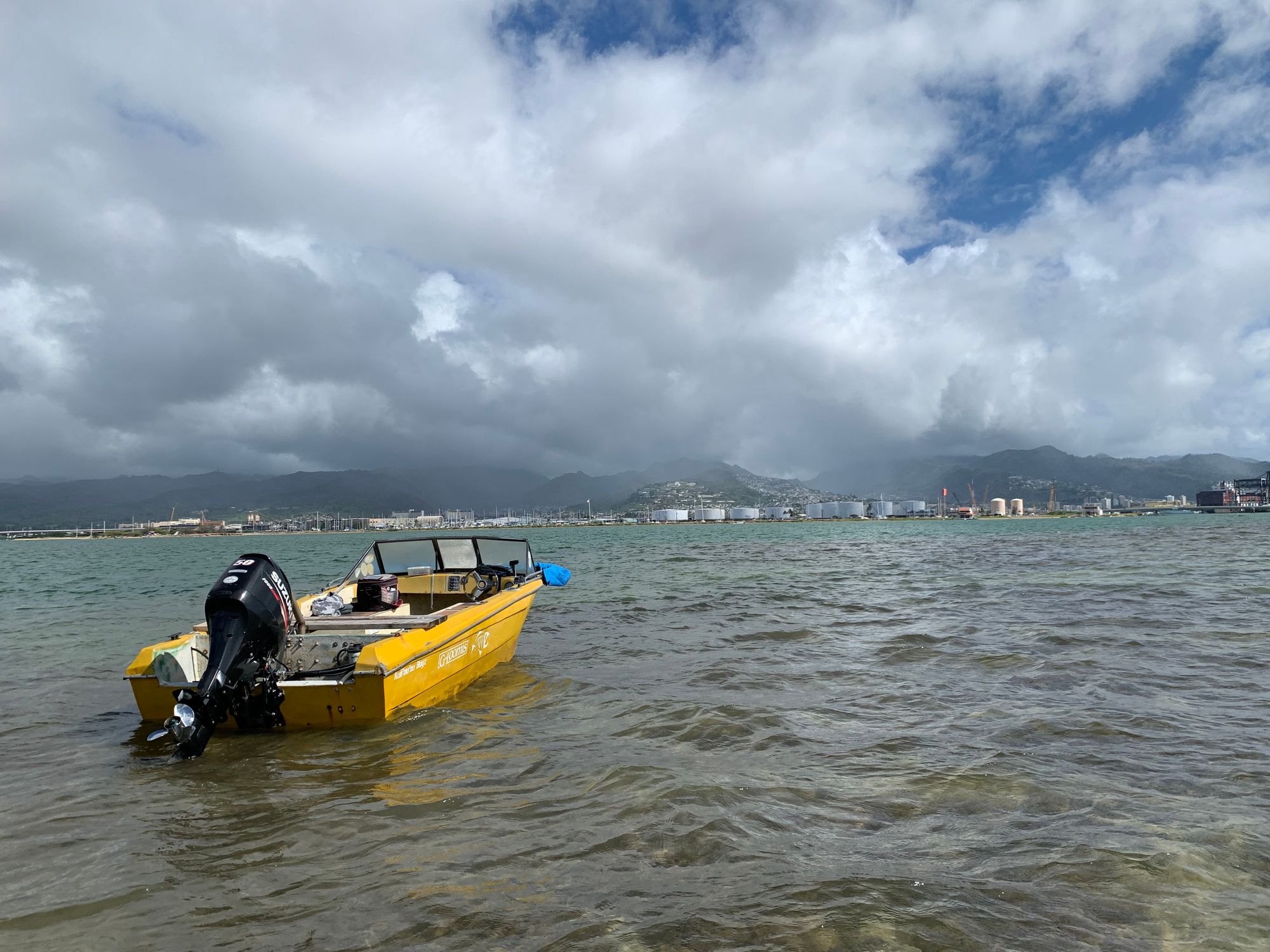 Due West Anglers has fished for "exotic" bonefish on flats in Hawaii with F-22 raptors taking off over our shoulders and racing almost 90° skyward, sonically fracturing the peace of the rippling ocean waves, not to mention any nearby ukuleles. A truly surreal experience that looked nothing like the idyllic imagery associated with wading the flats. As my ear's overloaded with afterburner shockwaves, I asked the guide, "Do these fish spook when the planes take off?", and without hesitation, as if he's answered this very question hundreds of times, "the fish don't care". Then we quietly resumed wading, pretending that the rumble didn't break the trance.

Turning Goals Upside Down
For some, a change in destination isn't enough. A complete paradigm shift has reshaped which fish are worthy quarry.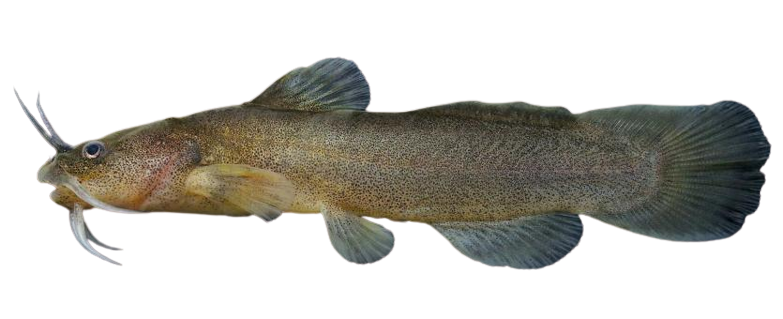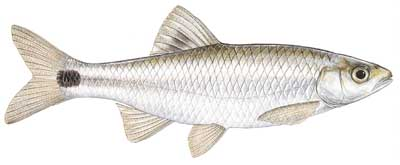 There are now anglers trading in all the glory of catching large fish and intentionally scaling down their approach. Micro fishing is gaining popularity amongst Texas anglers who decided to forego shots at trophy bass for chances at intentionally small fish like the blackstripe topminnow, freckled madtom, and blacktail shiner, chasing them with #30 midge patterns. Again, we see new value in once forgotten, overlooked, even abandoned niches within angling. Micro fishing exemplifies what a liminal fishery might look like, and what modern angling exploration can entail.
Metamorphosis
Eventually, possibly already, these liminal fisheries will shed their transitory/ overlooked reputations, and flourish into full blown destinations. So what else is out there waiting to be uncovered?
---

Get $15 Off your first order of $100+ at SimmsFishing.com!
---
Sources:
Aesthetics Wiki. Accessed 2023. https://aesthetics.fandom.com/wiki/Liminal_Space
McCarthy, W. 2022. Microfishing Is Texas's Tiny New Angling Trend. https://www.texasmonthly.com/travel/microfishing-texas-trend/
Bague, I. Accessed 2023. Pollution is killing Biscayne Bay, there's very little time to save it, and it's going to cost a lot of money to rescue it. https://www.miamichamber.com/news/pollution-killing-biscayne-bay-theres-very-little-time-save-it-and-its-going-cost-lot-money
Goodhue, D. 2022. Cocktail of drugs taint bonefish in Biscayne Bay and Keys, study finds. Blame sewage. https://amp.miamiherald.com/news/local/environment/article258010233.html
Chin, J. & Vasarhelyi, E. C. 2018. Free Solo. National Geographic films.
Pennisi, El. 2016. We've destroyed on-tenth of Earth's wilderness in just 2 decades. Science. https://www.science.org/content/article/we-ve-destroyed-one-tenth-earth-s-wilderness-just-2-decades
Mockrin, M. 2022. New analyses reveal WUI growth in the U.S. USDA Forest Service. https://www.nrs.fs.usda.gov/data/WUI/
Radeloff, V, et al. 2018. Rapid growth of the US wildland-urban interface raises wildfire risk. PNAS. 115-13, 3314-3319. https://doi.org/10.1073/pnas.1718850115
Florida Museum of Natural History. Accessed 2023. Threats to the Everglades. https://www.floridamuseum.ufl.edu/southflorida/regions/everglades/threats/
Iowa Dept. Natural Resources. Accessed 2023. Blackstripe Topminnow. https://www.iowadnr.gov/Fishing/Iowa-Fish-Species/Fish-Details/SpeciesCode/BLT
Misssouri Dept. Conservation. Accessed 2023. Freckled Madtom. https://mdc.mo.gov/discover-nature/field-guide/freckled-madtom
Texas Parks and Wildlife. Accessed 2023. Blacktail Shiner. https://tpwd.texas.gov/huntwild/wild/species/bts/