Where to Start with Stillwater Flies
Our best stillwater fly patterns, condensed into a convenient to read word cloud. Pheasant tails and leeches go a long way.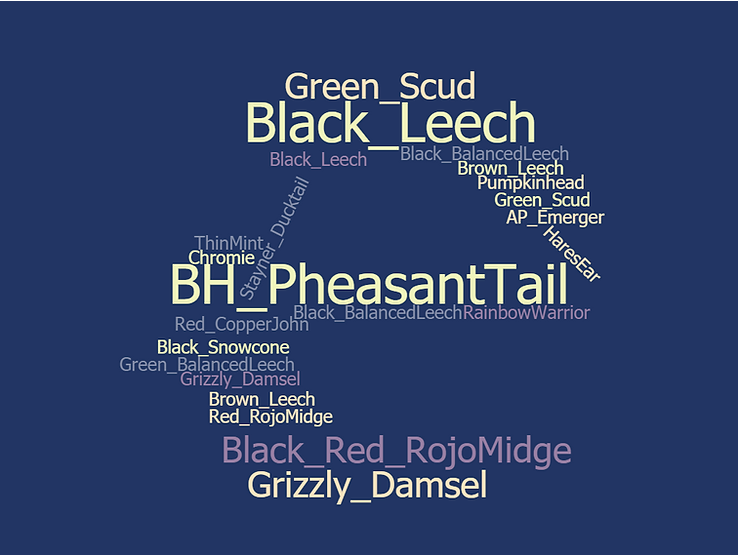 May 2019
We're about at that time of year where rivers swell and become much more challenging to fish. So I wanted to help those of you out who are interesting in or intimidated by stillwater fly fishing. I think lakes are underutilized by the fly fishing community in (most of) the Rockies. You might not know where to start, but this post will help. I've put together a word cloud for all the flies that caught fish on both local and renowned stillwaters throughout the west in the past several years, including the characteristics that make these successful lake flies. Keep in mind that bug biodiversity (the number of different insect types) is usually lower in lakes than in rivers. This has a direct relation to fly selection, meaning flies aren't as important. Identifying depths of feeding fish is the secret to successful stillwater angling. But if you're going to sit down and tie some flies for a lake trip, you might want to start here.

Are you surprised that the Pheasant Tail is our #1?
For leeches size 10-12, midges 12-14, damsels 10-12, callibaetis 14-18.
For those really interested in competitive fly fishing, the arsenal of competitive stillwater flies is vastly different than this list. Look into flies used by UK anglers. We may even post more about this at a later date.